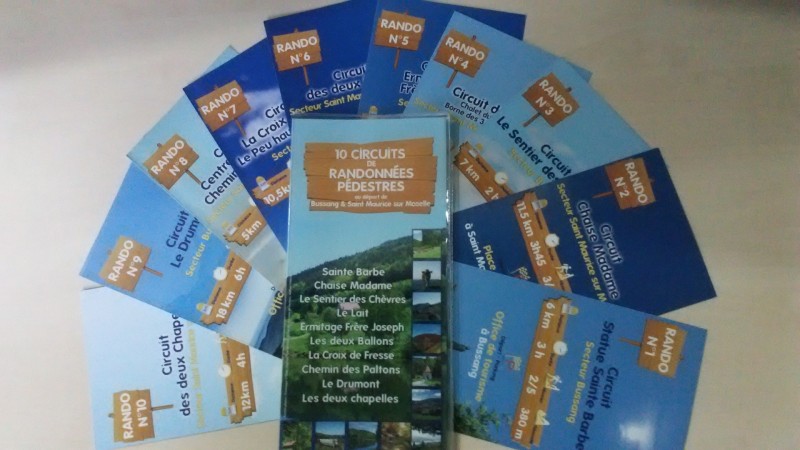 TOPO RANDO
10 hiking trail sheets, 5 from Bussang and 5 from Saint-Maurice-sur-Moselle.
This topo has been published with the help of the local Club Vosgien to allow people who are not used to hiking with an IGN map to safely enjoy our marked trails. The hikes of different levels and durations have been selected with the greatest care by our local experts to satisfy the greatest number!
On sale exclusively in our tourist offices for €7 (we can also send them by post as soon as we receive the payment).