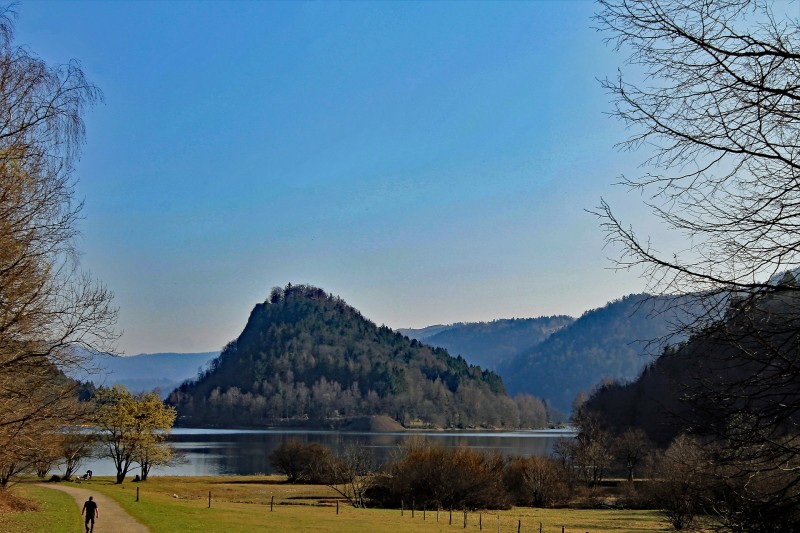 The lake of Kruth-Wildenstein
is an artificial lake in the Vallée de la Thur, just below the Col de Bussang, more precisely in the Vallée de Thann, in the south of Alsace. Swimming is allowed at the risk of the swimmers since there is no supervision. So you have to be careful but the place is really nice.
You can put your towel on the shores of the lake, which has many sandy and grassy beaches. The depth increases rapidly, so be careful with children and beginner swimmers!
You can also walk around the lake (about 6 km or 1h30 walk).