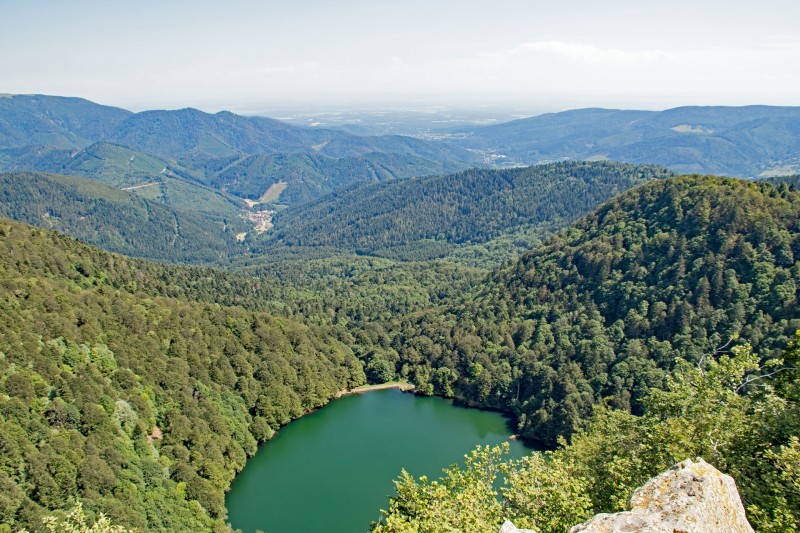 The Lac des Perches
The Lac des Perches is located at the foot of the Tête des Perches (1,222 m), behind Le Rouge Gazon, in the municipality of Rimbach-près-Masevaux.
Dating back to the last glacial period, the lake was raised with a dam in the 16th century to supply forges and then a textile factory.
Its name is Sternsee (Lake of the Star). The French name comes from a misinterpretation of the local dialect, because it was originally Lac des Bers, "Bers" being the name of the peaks surrounding it. But "Bers" became "Bärsch" in German and then "perche" ("pole") in French.
Accessible from Le Rouge Gazon for confirmed and sure-footed hikers!