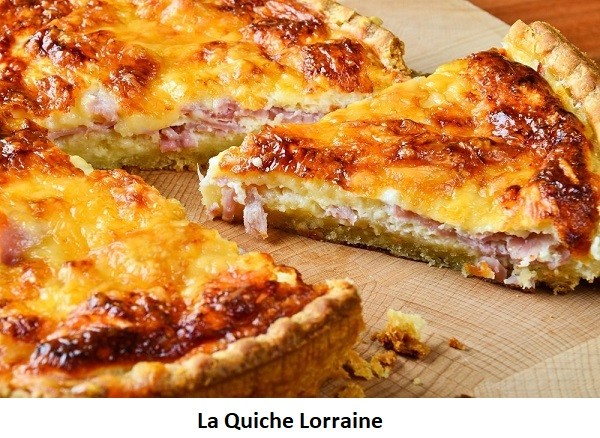 QUICHE LORRAINE
Ingredients (for 4 people) :
- 200 g shortcrust pastry
- 200 g bacon
- 3 eggs
- 20 cl fresh cream
- 20 cl milk
- salt and pepper
- nutmeg
Method:
Spread the dough in a baking tin, prick with a fork.
Brown the lardons (bacon) in a frying pan and then spread it over the bottom of the dough.
Beat the eggs, cream and milk, season with salt, pepper and nutmeg. Pour over the dough.
Bake for 45 to 50 minutes in the oven at 180°C (thermostat 6).