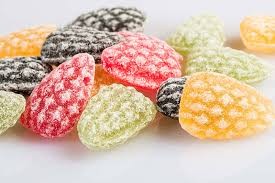 Vosges Sweets
Handmade manufacturing of Vosges sweets.
Candies are made as in the past: sugar cooked over an open fire, flavoured with natural flavours or essential oils, with natural colours or without colours.
Several flavours: Vosges fir buds, eucalyptus, poppy, bergamot orange, violet, mirabelle plum, mint, liquorice-anise, raspberry, blackberry, lemon, orange, mandarin...
Free visit and tasting.
But the first product which made our success is the famous exceptional Vosges fir tree buds sweet!